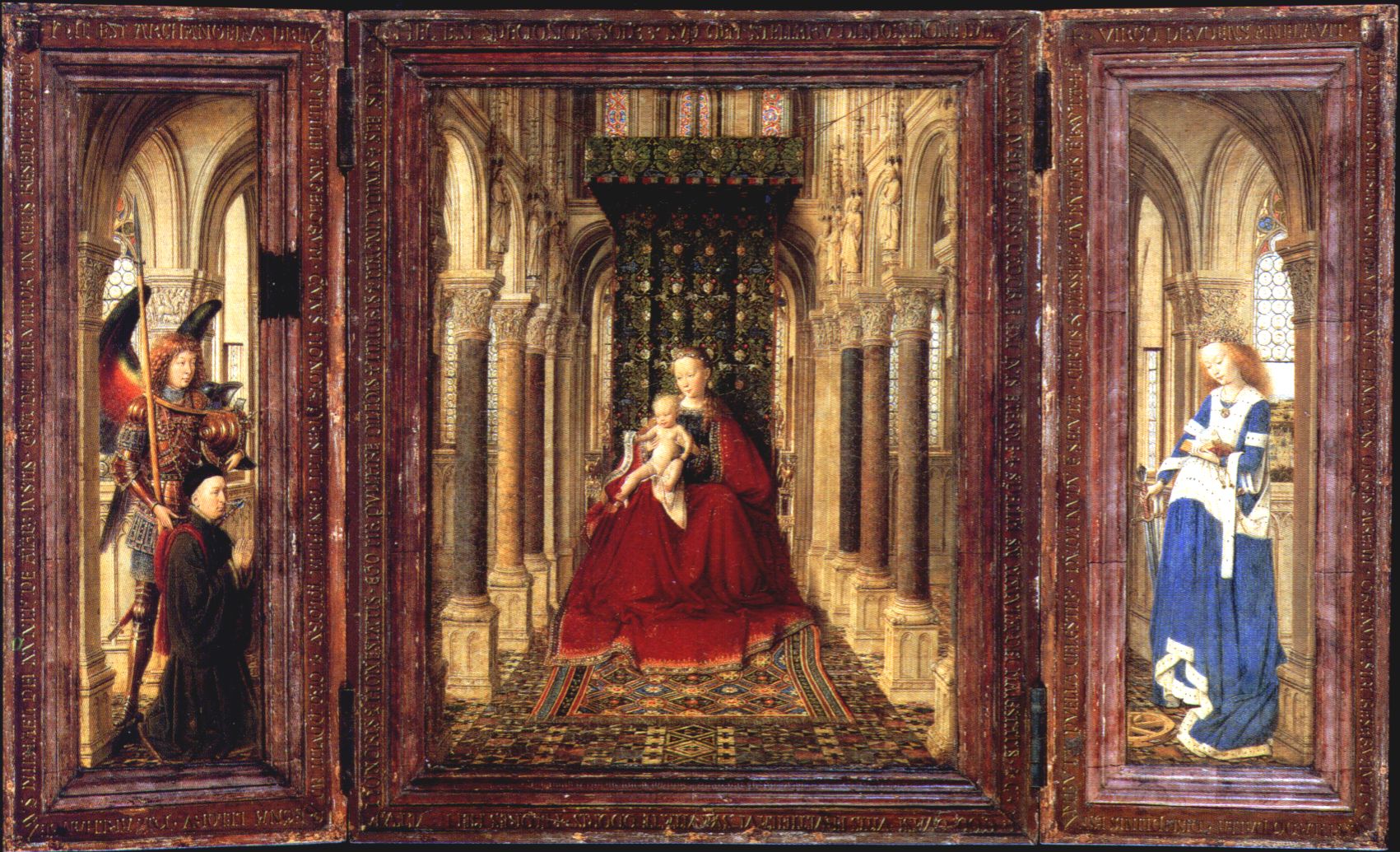 Jan van Eyck Inspired Triptych
A friend of mine is teaching an Art History course using a pretty in depth
book
as the spine. I read the biography from the book and the kids eyes glaze a bit. I have incorporated a few Youtube videos to reinforce anything that leaks out of their brains while I'm reading.
This artist was a MAJOR deal. He turned the art world on it's ear. The difference in earlier paintings and his is incredible. I really loved the music in this
video
showing many pieces of art by Jan van Eyck. This
video
has a great visual of the size of the triptyck by van Eyck. If you can spare an hour the whole episode is really great to watch.
Here is my video on how to make the triptychs. It is just a very quick run down. Sorry about the lighting.
Sidney's, of course, is Pokemon!
Alex's was a pixelated chicken. I need to post that pic as well!!
Happy Homeschooling
-Michele